LIFE -A SERIES OF FAILED ATTEMPTS !!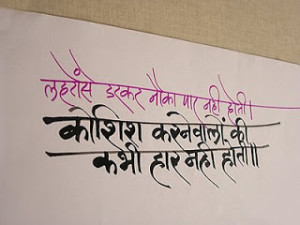 When you have crossed more than half of your lifespan it is quite natural that you tend to look back and see the path you had come. Of course life is not linear and you cannot extrapolate your tomorrow from today nor you could have extrapolated from yesterday and reached today. This is one fact of life. As human beings we cherish many dreams and keep many goals at each stages of one's life. Quite interestingly your goals and objectives need not remain static rather very often it is a dynamic thing. But whatever it is we make attempts and reach that goal at each stage.
Like any ordinary mortals I also had goals and objectives. Attempts were made and surmount the difficulties and reach to the peak. Many may not reach the peak.A little elaboration might be worth. As a school student attempts were to study, understand and enjoy life through that . One comic tragedy of life that the success and failure of your actions are judged by others .It is often the people around you who decide whether you attempt was successful. Well coming back to me I thought I studied well and was very confident (might have been over confident as it later turned out to be) and that was my life's first lesson. Success is relative, you might have studied very well to your best abilities, but if somebody else scored more than you, then in front of others you have failed. I Indian society it can cause even embarrassment to your dear and near ones which is quite shocking to you. Then as a son of you parents, as a husband of your wife and as a father of your child you try to do things and best of your abilities .Again the success of this is to be evaluated by the affected parties. Moreover you may not have put your best efforts in front of the world at large. As a friend if your peers act in a certain way, there again the same story goes on. In spite of your best intentions you may be termed as a bad friend based on the validations of your efforts. As a teacher you feel that certain things are good for your students, you act accordingly but again the validation can go against you .This is one tragic comedy/comic tragedy to live with. We do not know of life we have to live with it, we act in a particular way with the best intention (many a times), you think that is the right thing to do according to you , while you are venturing into action that is all you can do. You do not have control over the results. So we can say that in short life is all about 'attempts'(koshish in Hindi) and we take pride in saying that at least I have attempted……….So I also attempted many things and my only claim is I attempted-koshish kiya —there by attempted to live !!